AED installation and consulting
Consulting on AED site assessments
Who should ask for a cardiac protected
area?
Public bodies, private companies and citizens
Why could be useful a consulting
to install an AED?
Installing an AED and its street furniture could be hard due to landscape rules on historic centres and territories or to mandatory rules of company policies.
Together with you, Lab01 can place your AED defib in perfect harmony with the urban landscape and make sure the location for your AED is highly visible for everyone.
Site inspections ensure to identify the strategic location according to the available electric panel and our customer specific needs.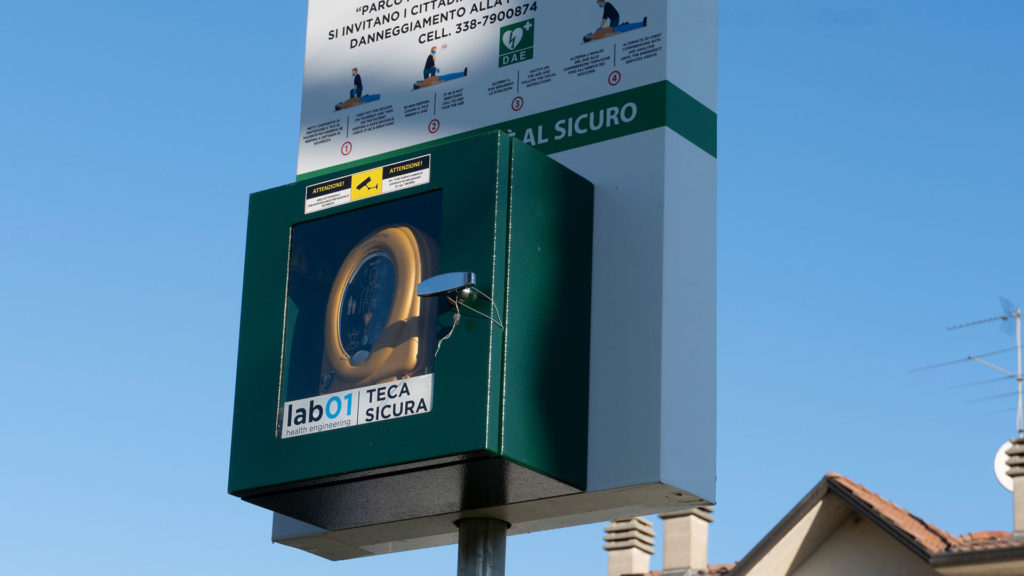 Always protecting defibrillators
Each AED has its own specific protection according to its location. Our assessments always assure the device protection both outdoors and indoors.
. Cases and defibrillators can be connected and visible through a remote app, via SMS texting "Case opened", wi-fi, usb, inner camera, remote app, 36"to 85" LED display, suitable for indoor and outdoor use.
Choose the design and technological devices that best suit your requirements about street furniture.
We will deliver a high efficiency device for the cardiac protection of every area!