AED installations for companies
Companies who take care
of their public health
A defibrillator can be offered to a community or installed in a company to have cardiac protected areas.
Why choose to cardioprotect a territory?
Some companies arelegally obligedto provide a minimum number of defibrillators.
Other companies may choose to take voluntary action to prevent cardiovascular arrestsif they are aware of the importance of having AEDs in their premises.

Choose the design of your furniture. You can decide between rustproof materials, corten metal, stainless steel. You can also insert technological screens to project information and advertising messages.

You have the possibility to insert your corporate image on the display cases accompanying the street furniture intended for AED. We apply screen printing on methacrylate and forex.

Companies can donate an AED they can do so anonymously.

For our installations we select high quality materials so that these furnishings last over time.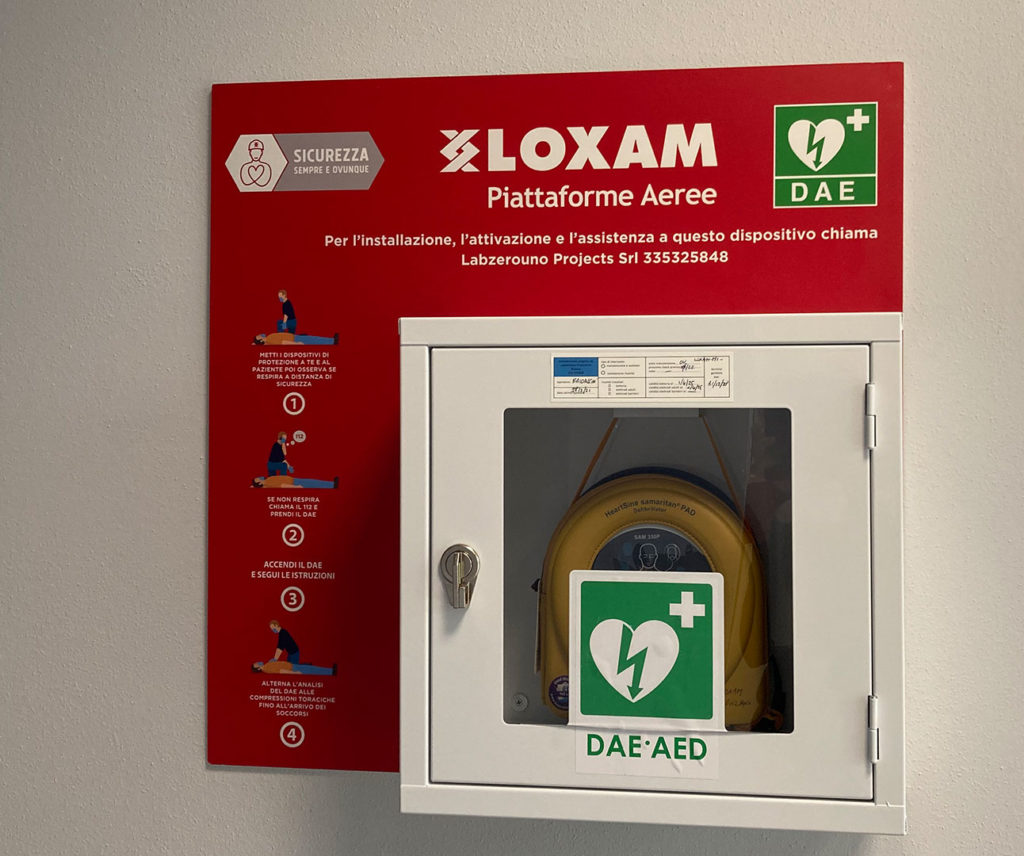 Immediate custom installation
Following the client's needs, we create installations that allow the AED to be placed indoors and outdoors.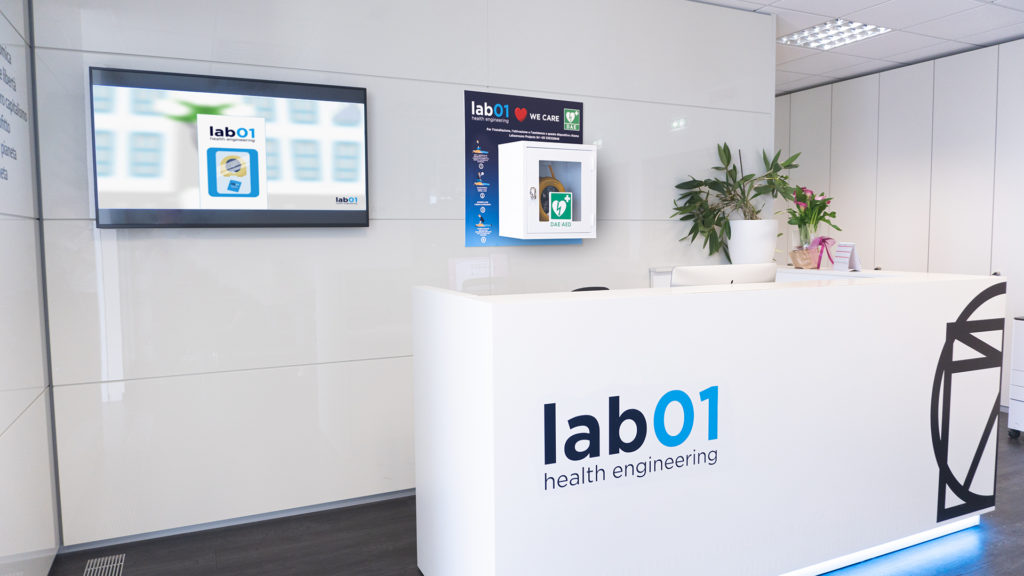 AED Packages for Business
Defibrillators for private environments, furniture with personalized AED, coordinated with the corporate image, silk-screen prints on methacrylate and forex.
Liability for the lessee? None!
As an asset of our property, the installation of the AED does not imply any responsibility for the tenant. In addition, the parent company is liable for insurance up to 10 million euros.